QUARTZ
Best Manufacturers & Suppliers of Quartz in India
Fillerboy Pvt Ltd provides the best Quartz mineral in India at the cheapest price. We are a major supplier of Quartz to the jewelry and gemstones, glassmaking, watches and clocks, metal casting business, petroleum industry, ceramic industry, and other sectors in India. We use our services to provide Quartz to our client's homes while purifying and improving its richness.
Fillerboy Pvt Ltd is a well-known manufacturer and supplier of quartz minerals in Rajasthan, India. Our quartz lumps, quartz powder, and other quartz items are 100% pure and environmentally friendly. You can order as much as you need, and we guarantee safe shipping and on-time delivery in India.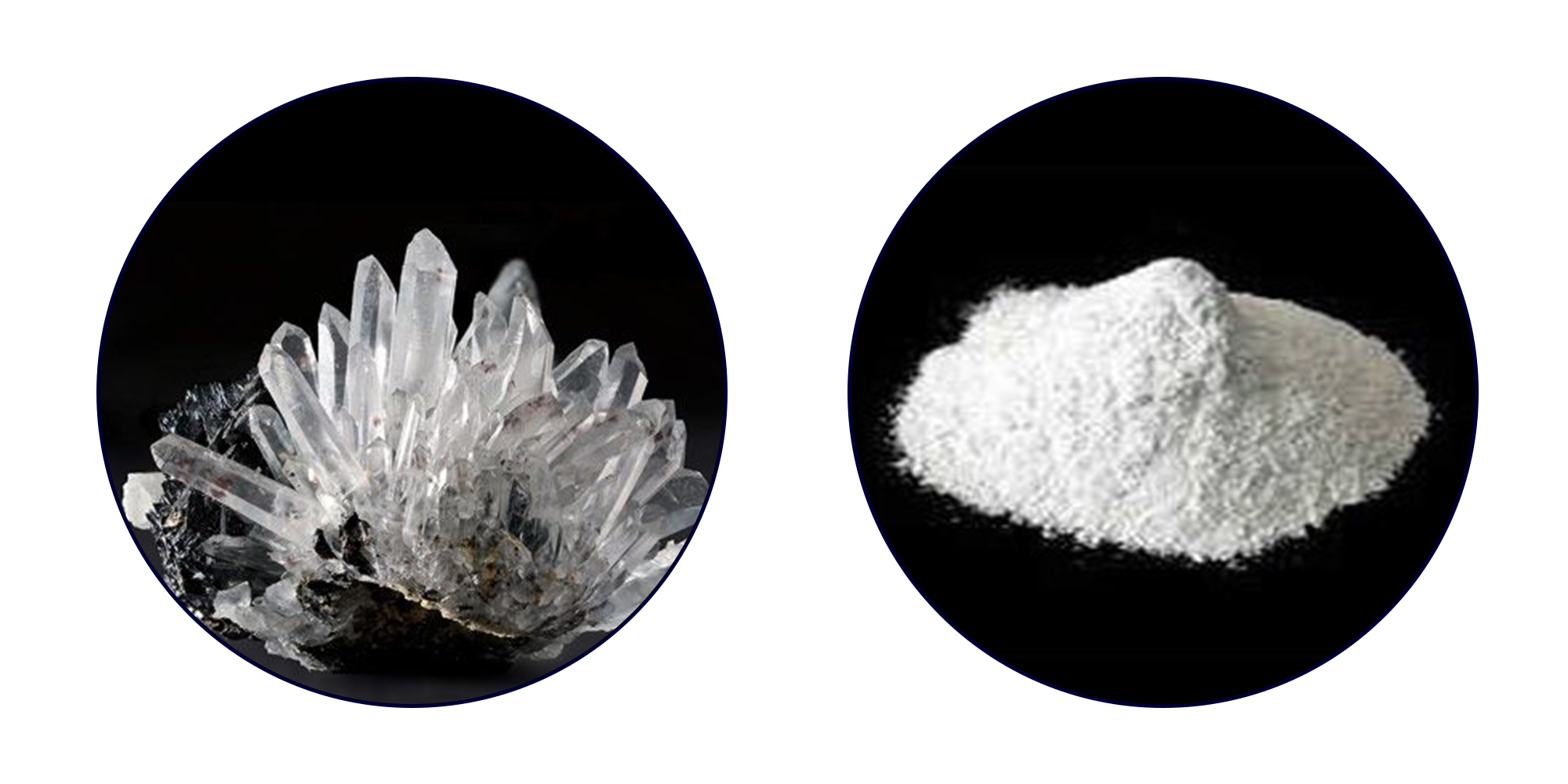 What is Quartz:
Quartz is a widely distributed mineral that is composed largely of silica, or silicon dioxide (SiO2). Minor contaminants like lithium, sodium, potassium, and titanium are possible. Quartz is a common mineral found in the Earth's crust. Quartz is a mineral name for a specific chemical compound (silicon dioxide, or silica, SiO2) in a certain crystalline form (hexagonal). It can be found in all types of rocks, including igneous, metamorphic, and sedimentary rocks. Quartz is the most abundant mineral available on earth's crust.
Crushed quartz is used in sandpaper as an abrasive, silica sand is used in sandblasting, and complete sandstone is still utilized to manufacture whetstones, millstones, and grindstones. In optics, silica glass (also known as fused quartz) is used to transmit ultraviolet light.
Uses and Applications of Quartz :
FAQ
Quartz is a mineral composed mainly of silicon dioxide (SiO2) and is widely used in various industries. Fillerboy Pvt Ltd, a renowned manufacturer and supplier, provides the best quality quartz in India at competitive prices. They offer various quartz products, including quartz lumps, quartz powder, and more, catering to industries such as glassmaking, jewelry, gemstones, and ceramics
Fillerboy Pvt Ltd is a leading source of high-quality quartz lumps in India. Their quartz lumps are 100% pure and environmentally friendly. With a commitment to safe shipping and on-time delivery, Fillerboy ensures you receive the desired quantity of quartz lumps with top-notch quality.
Quartz lumps find versatile applications across industries such as glassmaking, jewelry, gemstones, ceramics, and more. Fillerboy's quartz lumps are a vital ingredient in various manufacturing processes, contributing to the quality and performance of end products.
Fillerboy Pvt Ltd maintains a strict quality control process to ensure the purity and quality of their quartz lumps. The lumps undergo rigorous testing to meet industry standards, making them suitable for a wide range of industrial applications.
Yes, Fillerboy Pvt Ltd offers the option to order quartz lumps for export to international destinations. With their expertise in safe packaging and reliable shipping, they ensure that your quartz lumps reach their destination securely and on time.
To inquire about quartz lumps or any related queries, you can reach out to Fillerboy Pvt Ltd via their provided contact details phone (+91 81421 01923) or email (info@fillerboy.com). Their dedicated team is available to assist you with information, pricing, and ordering.